Do you ever dream about a place with all modern luxuries that provides peace and a relaxing environment after a tiring day? If yes, then Diamond Excellency is your place to live.
It is a fabulous tower standing with all its glory in the heart of Bahria town phase 7.
It is a glorious building of 8 towers comprising 12 floors with many terraces and different sizes of apartments.
These apartments have splendid lounges, marvellous kitchens, sophisticated bedrooms, and modern-style bathrooms.
In short, it is a place full of all necessities, but in upgraded style so that you can enjoy every day of your life to the fullest.
Bahria town owners are maintaining their excellence in providing luxurious life in the area of Diamond Excellency. Waterfront Pvt Ltd offers their services as the developers of this project. They are very famous for their expertise in the real estate market. They have completed many tower projects e.g
Diamond Towers (Gulshan-e-Maymer Karachi)
It is a developed and complete residential tower by WaterFront pvt Ltd in Karachi. It is a completely secure building with up to 10 floors.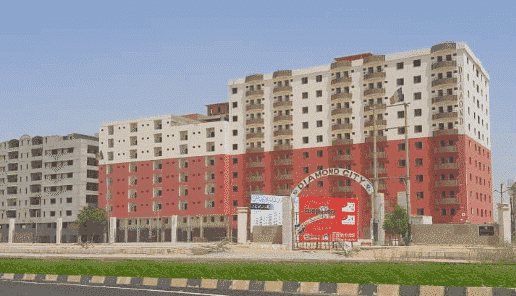 Diamond city (Gulshan-e Maymer Karachi)
It is a well-developed society. Although it has only one block, it is secure and has all the basic facilities of life. The residential plots in this area have different sizes of apartments available.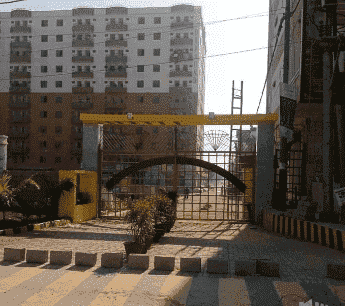 Diamond Heights (North Nazimabad Karachi)
Diamon heights is also a successful project by WaterFront Pvt Ltd in Karachi with all facilities and necessities.
Diamond Arcade ( Gulshan-e-Iqbal Karachi)
A developed building tower with different sizes of apartments in Gulshan Iqbal Karachi
Diamond residency ( Expressway, Shaheede Milat road)
This is also a developed project by the same developers. The residents of this building are enjoying all necessities of life, which is proof of their work.
Diamond mall and residency ( Islamabad)
This is a famous project in Gulberg greens Islamabad, enriched with modern facilities and a lavish lifestyle.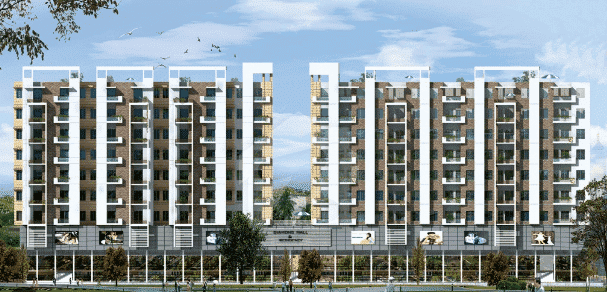 This project fulfils all limitations necessary to get a NOC.So it is NOC approved building.
It is situated in an ideal position. It is located in Phase 7 of Bahria town Rawalpindi. So both twin cities can access it easily.
Nearby places make a great worth of any residential project because people prefer to live in an area where every basic necessity is available at walking distance.
The nearby places to this tower are under
Giga mall: 8.7 Km away from the tower
Tehzeeb bakers: 3.8 Km away from the tower
Kallisto marque: 5 Km away from the tower
National logistic cel: 4 Km away from the tower
DHA Phase 1: % km away from the tower
The Diamond excellency covers the land of 45 Kanal with 8 tower buildings. The following sizes of apartments are available in Diamond Excellency
1 bed apartment (475 sqf)
2 bed apartment ( 920 sqft and 950 sqft)
3 bed apartment (1190 sqft)
4 bed apartment (2700 sqft)
The payment plan for all types of apartments in Diamond Excellency are given below
1 bed apartment starting price is 59 lacs
2 bed apartment (920sqft) starting price is 1 crore 15 lacs
2 bed apartment (985sqft) starting price is 1 crore 23 lacs
3 bed apartment starting price is 1 crore 49 lacs
4 bed apartment starting price is 59 lacs
Above mentioned are the starting prices. The may increase according to the floor and flat facilities.All apartments are available at a 15 per cent Down payment, and the rest can be paid in 48 easy installments.
Standard Terms And Conditions For Payment Plan
Let's look at some standard terms and conditions applicable for all sizes of apartments.
For 4 bed apartment, 10 percent additional charges for corner apartment, 6 percent extra charges for the apartment on 1st to 3rd floor, 4 percent extra charges for the apartment on the 4th and 5th floor and 2 percent additional charges for the apartment on the 6th and 7th floor are applicable.No extra charges for 8th and 9th floor.
For 3 bed apartment, 10 percent extra charges for a corner apartment, 8 percent for ground floor, 6 percent for 1st to 3rd floor, 4 percent for 4th to 6th floor, 2 percent for 7th to 9th floor and no extra charges for the 10th to 12th floor are applicable. The exact additional charges are applicable for two bed apartment purchase, either 920 sqft or 950 sqft.
If you pay the total amount at once, then you will get a 10 percent discount.
If you choose an instalment payment plan, you must pay every instalment before the 10th of every month.
Any awarded discount will be adjusted in the last payments.
Generator, Sewage, Electricity, Gas etc. charges are not included in the above-mentioned amount.
If you prefer to live in small places enriched with all modern facilities, then Diamond Excellency is the best place to invest.
Maximum resale options with the highest profits
The location is ideal from where you can easily access Islamabad and Rawalpindi.
The most prominent features of Diamond Excellency are as under
Project's own fire brigade system
24/7 security
Special Vacuum-designed cleaning system
Escalators to facilitate residents movement
Reception area with staff to manage building matters
Covered parking for the residents
All energy resources, e.g. gas, electricity, and water, are underground
Children play area
Shopping Mart
Diamond excellency tower is secure with different CCTV cameras and security staff.
The main problem with such residential towers is the parking space. But we are pleased to announce that parking space for this project's residents is vast and covered to protect your vehicles from any harm.
Physical activity has become very difficult to do in a busy routine. But Diamond excellency provides the best place to perform any physical activity.
The fitness club of the tower is a place with all modern equipment and fitness trainers to keep you healthy.
A specific area is designed for the different restaurants and food chains to provide you with a luxury environment for dining out so that you can spend quality time with your family within the area of your residence.
Modern System for Wastage
A Vaccum waste cleaning system is introduced to maintain cleanliness and provide the residents with a hygienic environment.
Reception Area/Waiting Area
A reception area with trained staff welcomes you and your guests at the entrance of the building. If you plan a meet-out, and your guests are not coming to your apartment, the management has designed a waiting area that is maintained with all necessities, e.g. central AC and heater, to prevent your guest from discomfort.
Lavish Apartments Designs
All sizes of apartments are designed according to international standards. Beautiful and spacious lounges, tiled kitchens and modern bathrooms will catch the attention at first sight.
Developers and designers have carefully used every inch of space to provide you with maximum residential area in the best way.
A spacious golf club with proper management awaits the residents to entertain them.
How can good management forget the most important part of a society? Yes, you guessed it right. We have a very colourful and attractive space for your children's play area so they can enjoy some leisure time during their hectic studies routine.
Keeping in mind the preferences of our residents, we have a swimming pool that is proper hygiene and maintained by our pool staff.
The building has a stand-by generator to prevent its residents from any inconvenience during the shortage of light.
Their indoor gaming area is a very well designed and available for all age groups.
Pros
Renowned developers and owners lead this project. If you are planning to purchase a residential apartment, then it is the best option.
You can generate a lot of monthly profit by renting out your apartment.
Cons
No cone, as per our observation
Q1. What is Diamon Excellency?
It is a residential tower situated in Bahria town, phase 7 Rawalpindi.
Q2. Is the project NOC approved?
Yes, this is NOC approved project with all terms and conditions.
Q3. What is the master plan for this residential tower?
It consists up of $5 Kanal with 12 floors. The following size bed apartments are available in this building
1 bed apartment (475 sqf)
2 bed apartment ( 920 sqf and 950 sqf)
3 bed apartment (1190 sqf)
4 bed apartment (2700 sqf)
Q4. What is the payment plan for the different size apartments?
Starting prices for all sizes of plots are given below. Here we want to add that prices increase or decrease according to the floor
1 bed apartment starting price is 59 lacs
2 bed apartment (920sqf) starting price is 1 crore 15 lacs
2 bed apartment (985sqf) starting price is 1 crore 23 lacs
3 bed apartment starting price is 1 crore 49 lacs
4 bed apartment starting price is 59 lacs
Q5. Is it a secure place to live?
Yes, it is fully secure with 24/7 security. CCTVs are installed, and Security staff keep an eye on all entrance and exit points.
Q6. Do they offer any instalment plan?
Yes, All apartments are available for a 15 per cent Down payment, and you can pay the rest in 48 easy installments.
Q7. Is it worth investing here?
Yes. Because it is a very economical place with a luxury lifestyle, you can also rent out your apartment.
Q8. Do they offer any discount ?
Yes. If you pay full amount then you are awarded with 10 percent discount. For more details you can contact Souq'lard management.
Diamond Excellency is a residential building with 8 towers and 12 floors. It is a lifestyle change. It gives a pleasurable space for your home. A home where you can forget all tiredness of the day. A home where you can welcome your guests proudly. A house that makes you sure that you are giving the best lifestyle to your family.
So why are you still thinking? Contact Souq'Lard management and get more details about the possession of your apartment in this marvellous building.